Women's History Month Highlight: Dr. Liebe Sokol Diamond
POSNA and the POSNA Diversity Committee would like to highlight the amazing Dr. Liebe Sokol Diamond - the first woman in POSNA.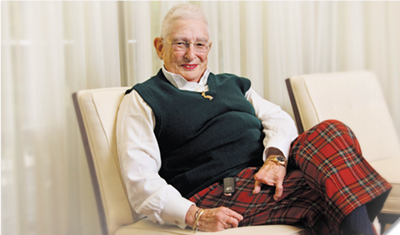 Liebe Sokol Diamond, MD
1931 - 2017
Dr. Liebe Sokol Diamond, one of the nation's leading Pediatric Orthopaedic surgeons, was the first female member of Pediatric Orthopaedic Society. She was also the 12th woman to be board certified in Orthopaedic surgery in the US. Born in Baltimore, Sokol Diamond was the only child of Max Sokol, an attorney, and Anne Hirschhorn Sokol, a teacher. During her early life, she and her parents were deeply involved in helping Jews in Eastern Europe flee their homelands and resettle in the United States during the 1930s.
"I was born via a C-section at old Sinai Hospital, and was immediately transferred to Kernan Hospital because I was born with multiple deformities of my hands and feet", Sokol Diamond has said. This is the same hospital where she later started her practice caring for children with similar conditions. At Sinai, she worked with the nurse who took care of her as a baby and Dr. Moses Gellman, the orthopaedic surgeon who did the reconstruction of her hands and feet, and remained a friend, teacher, mentor, and colleague.
Always recognized as a gifted student, Sokol Diamond attended Baltimore City School #49 and Western High School. She enrolled in Smith College at age 16, graduated Magna Cum Laude in 1951 with a degree in chemistry and a double minor in physics and zoology; and received her medical degree from the University of Pennsylvania's Perelman School of Medicine. She soon realized her desire to work with children, and then, as a senior, took an Orthopaedic elective and decided she wanted to be a pediatric orthopaedic surgeon.
Sokol Diamond first did a residency in pediatrics at Sinai Hospital in Baltimore and then became the first female orthopaedic resident at the Hospital at the University of Pennsylvania in 1960. Shortly after, Diamond was certified by the American Board of Orthopaedic Surgery in 1963.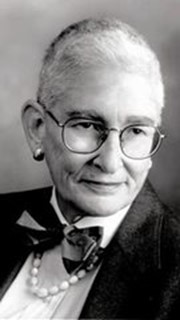 This very accomplished individual was one of 5 women in a house staff class of 200 and the only surgeon. Despite her numerous surgeries and congenital deformities she never felt this was a limitation; nonetheless, she acknowledged that due to her congenital partial finger amputations, surgical gloves would be an issue. However, a solution was worked out by her family, which arranged to make special rubber gloves based on a porcelain model that they made. With such ingenuity, when the issue was raised during medical school interviews, she was able to simply say: "I have the equipment, it's not a problem". Without a doubt, from that point onward, her congenital deformities were no longer an impediment. "I have always been amazed that I got the surgical residency. After all, I was only five feet tall, female, and Jewish, with very strange hands. And they hired me!", at the end of the day with resilience, discipline, care, and talent, there is always a way to be carved to achieve success.
Sokol Diamond's career was focused on the field of hand and limb deformities in children. In particular, she was a noted researcher in this field, particularly in the Orthopaedic aspects of genetic diseases. She once mentioned that being a pediatrician allowed her a more holistic way around newborns, especially with congenital deformities. This was an important factor that quickly propelled her to become the preferred consultant for children with congenital limb conditions.
While working in the field of Orthopaedic surgery, Sokol Diamond affirmed that she found her congenital deformity helped when working with children and parents facing difficult diagnoses and medical situations. "It takes away some of the aloneness," she said, "the fear of the future," Sokol Diamond added.
On the subject of family, after completing her surgical training, Sokol Diamond was introduced to Dr. Earl L. Diamond, who was working at the Johns Hopkins School of Public Health. They married in 1960 and had a son, Joshua Moses Diamond.
During her career, Sokol Diamond was a co-chair of the State Health Department Advisory subcommittee on the hospitalization of crippled children from 1967 to 1968 and served as an Orthopaedic consultant to the Jewish Family and Children's Society.
Her teaching positions included serving as a professor in Orthopaedic surgery at the University of Maryland from 1961 to 1996 and clinical associate professor in pediatrics there from 1991 to 1996.
Sokol Diamond was renowned in her field for her innovative techniques for correcting limb deformities and worked as a consultant at Maryland General Hospital, Greater Baltimore Medical Center, Franklin Square Hospital, and Union Memorial Hospital. In 1968, Sokol Diamond became chairman of the board at Baltimore Hebrew University and served in that position for several years. She was inducted into the Maryland Women's Hall of Fame in 2006.
At her Jewish Hall of Fame induction in 2013, Sokol Diamond, a Beth Tfiloh congregant, was hailed as "nationally recognized for her contributions in the field of pediatric Orthopaedic surgery with her innovative techniques for correcting limb deformities in children."
Sokol Diamond passed away from Leukemia in 2017. She is survived by her son, Joshua Moses Diamond; and her grandchildren, Maxim Sokol Diamond, and Benjamin Abraham Diamond.
Quotes and information above from the following sources:
It is truly an honor to feature the story of this outstanding woman who broke many barriers for immigrants, women, and people with different abilities.
The importance of her accomplishments during her career were indeed trailblazing. Being the first woman of POSNA (POS at the time) and the 12th female orthopaedic surgeon ever to be board-certified is something to be revered. These accomplishments are impressive, but adding her other challenges of being a first generation Jewish immigrant shortly after World War II, and becoming a surgeon despite her congenital hand deformity, is a marvel unto itself. She lit the beacon for others to follow. With only 6% female orthopaedic surgeons at this time, it could be argued that no where near enough has changed since Dr. Sokol Diamond trailblazed. If we think it is hard for us now, just imagine how it would have been for her then. She set an example, and it is up to us to carry on the torch and continue to grow, thrive, and innovate.