Native American Heritage Month Highlight: Patricia Farrugia, MD, FRCSC
In honor of Native American Heritage Month, POSNA's JEDI Committee highlights Patricia Farrugia, MD, FRCSC, Canadian orthopaedic surgeon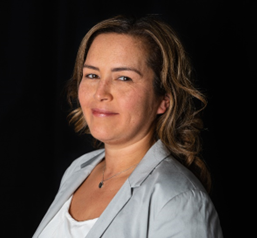 An Interview with Patricia Farrugia, MD, FRCSC, McMaster University, Ontario, Canada
Interviewer: Rubini Pathy, MD

Indigenous Background:
Anishinaabe from Saugeen Ojibway Nation, Ontario
Educational History:
Bachelor of Science in Nursing, University of Windsor
Medicine, Michael G. Groote School of Medicine
Orthopaedic Surgery Residency, McMaster University
Fellowships in Foot and Ankle (University of Toronto), Trauma (McMaster University)
Master's in Health Research Methodology, McMaster University (Supervisor: Dr. Mohit Bhandari)
What drew you to orthopaedics? 
The diversity of orthopaedics and the clinical application to many different populations and age groups is the primary reason I was drawn to orthopaedics. Orthopaedics provides exciting learning, research, and educational experiences and opportunities. Some of the best teachers and academic role models I have ever encountered have been orthopaedic surgeons. I wanted to study in a surgical speciality where the field was changing and research supported this drive for change, adaptable to the needs of the population.
What is your current practice like? 
I have a balanced academic and community-based practice in foot and ankle and trauma.
Working with local Indigenous organizations, I support and advocate for policies and healthcare practices to work towards an environment of cultural humility for all patients, colleagues, and community members.
As the Chair of Indigenous Health for the Michael G. DeGroote School of Medicine, working with a team of non-Indigenous and Indigenous staff and students, we design and implement Indigenous health curricular content and Indigenous health clinical opportunities in response to Calls to Action 23 and 24 of the Truth and Reconciliation Commission of Canada (2015). To address anti-Indigenous racism in healthcare, medical students need to know about the history and contribution of the Indigenous population of Canada and the impact of medical colonialism on the current healthcare challenges of the Indigenous people of Canada.
What, if any, influence has your Indigenous Canadian background had in your life and in your work? 
I am proud of all the hard work I have accomplished to date in my role as an Indigenous physician. Although it wasn't an easy path by any means, with lots of failures, disappointments, and negative experiences, this is why I am the person I am today. I continue to challenge myself to think outside the box, to let go of fear, and to push for Indigenous rights, Indigenous-led educational delivery, and reconciliation. As an Anishinaabe scholar, I practice Indigenous research methodology principles in my research, educating settlers and allies on the importance of these practices. I work with and advocate for Indigenous and Non-Indigenous students with leadership projects and programs to ensure a culturally safe environment for all learners and teachers at McMaster University. I support and educate students and colleagues about the role of traditional medicine practices in Indigenous patient care.
What advice would you give your younger self? 
It was all worth it. Don't compare yourself to someone else, their journey, or their accomplishments—they will never hold the same value to the person you will be and the accomplishments you have achieved along your journey. Hold on to your friends—they are one of life's greatest gifts.
How do you think Indigenous Canadian representation can be increased in orthopaedics? 
Start with identifying your own unconscious bias of Indigenous Canadians. Many settlers are unaware of the historical events and contributions of the Indigenous people of Canada. This lack of knowledge and exposure perpetuates anti-Indigenous racism in healthcare. No Canadian would want to learn and grow in an environment that is limited by bias and stereotypical practices. Knowing and acknowledging the influences of your own bias of Indigenous people is the first step to creating a safe environment enticing Indigenous individuals to consider a career in orthopaedics. 
Do you feel that Indigenous communities in Canada have access to adequate orthopaedic care? 
The socioeconomic determinants of health are very different for Indigenous communities. Even in 2022, Indigenous people in Canada, residing in urban cities or Indigenous reserves, experience challenges with access to clean drinking water, mental health services, primary healthcare, and tertiary specialty care. A recent systematic review from 2021, examining postoperative outcomes of Indigenous people in Canada, suggested that Indigenous peoples have higher rates of death and adverse events after surgery while also encountering barriers to accessing surgical procedures (McVicar, J. A., Poon, A., Caron, N. R., Bould, M. D., Nickerson, J. W., Ahmad, N., Kimmaliardjuk, D. M., Sheffield, C., Champion, C., & McIsaac, D. I. (2021). Postoperative outcomes for Indigenous Peoples in Canada: a systematic review. CMAJ : Canadian Medical Association journal = journal de l'Association medicale canadienne, 193(20), E713–E722).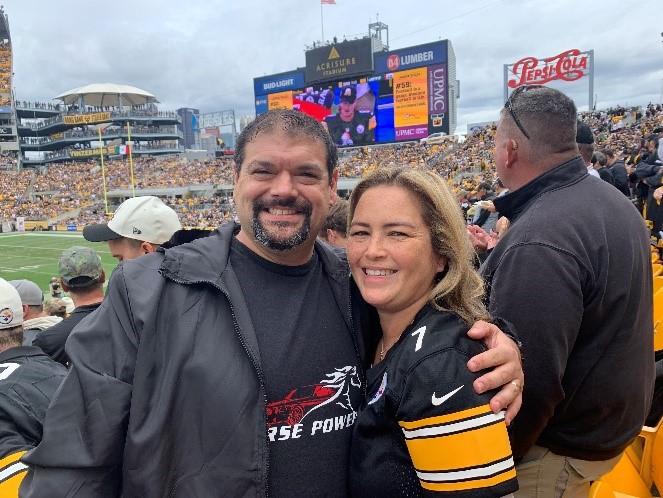 Healthcare programs and services for Indigenous communities need to be addressed and improved to optimize overall health and should include access to orthopaedic care. 
What do you like to do in your free time?
I love to be outdoors and spend time with my family. I am a huge Pittsburgh Steelers fan. I enjoy going to football games, tailgating, and cooking great meals to enjoy with Steeler Nation.