Donate Today to the Lead Like Lori Initiative
Please Consider a Donation to Support the Lead Like Lori Initiative in Honor of Lori Karol, MD
DONATE
In recognition of
Glioblastoma Awareness Day
, POSNA announces the Lead Like Lori initiative in honor of former POSNA President Lori Karol, MD. The Lead Like Lori initiative will provide funding to recruit a nationally recognized female leader in a field outside of medicine to speak at the POSNA Annual Meeting for the next 3 years.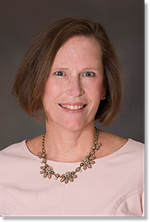 Dr. Karol, the first female president of POSNA, was a superb physician and world-class academic orthopaedic surgeon. In a career marked by many accomplishments, including the successful treatment of thousands of patients, educating the next generation of physicians and surgeons, and expanding our knowledge through her prolific research, perhaps Dr. Karol's greatest accomplishment was her ability to lead.
Dr. Karol was a recognized leader, both within her own institutions at Scottish Rite for Children in Dallas and Colorado Children's, and on the national and international scene. In addition to her POSNA presidency, she was also slated to serve as the first female Scoliosis Research Society president. Her leadership skill was evident in how she conducted herself in her personal and professional life, whether it was in a board or committee room, at the podium, or in personal conversations. We dedicate this effort to Dr. Karol to carry on the strong legacy she left behind so that we can all continue to remember what she taught us, and we can hope to lead like Lori.
The one-hour lectureship named in Dr. Karol's honor will be a featured event during a morning session of the Annual Meeting and will be a combined lectureship and question/answer period for all POSNA members. At the completion of the initial 3-year lecture series, the POSNA Presidential Line will determine how any remaining fund balance will be utilized. Ideally, there will be adequate funding to continue the lectureship in perpetuity. If this is not possible, other enrichment opportunities for young female orthopaedic surgeons will be pursued.
This initiative is a collaborative effort between POSNA and Texas Scottish Rite.
DONATE