Black History Month Highlight: Janay McKie-Harshaw, MD
In honor of Black History Month, POSNA's JEDI Committee highlights outstanding Black pediatric orthopaedic surgeons
An Interview with Janay Mckie-Harshaw, MD
Interviewer: Laura Gill-Sealy, MD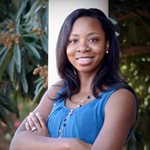 Dr. Janay McKie-Harshaw is an up-and-coming pediatric orthopaedic surgeon currently practicing at The Shriners Hospital for Children in Shreveport, Louisiana. She has been a member of the Pediatric Orthopaedic Society of North America (POSNA) since 2014. She is a founding member of the POSNA Justice, Equity, Diversity, and Inclusion Committee and serves on the website subcommittee. In addition to POSNA, she is a member of several organizations including the American Academy of Orthopaedic Surgeons (AAOS), American Academy for Cerebral Palsy and Developmental Medicine (AACPDM), J. Robert Gladden Orthopaedic Society (JRGOS), and the Emerging Leaders Program of the American Orthopaedic Association (AOA). All this is in keeping with her passion to empower, educate, serve, and engage underserved communities. She balances her heavy work schedule with homelife raising her toddler twin daughters, Emerie and Nova, with her husband, Stephen Harshaw.
Dr. McKie-Harshaw was born and raised in Brooklyn, New York, to parents who emigrated from Jamaica, West Indies. She completed her undergraduate education with Cum Laude Honors from Duke University, Durham, North Carolina. At Duke, she also excelled in Track and Field, earning the honor of top five performer in sprint events at Duke. She earned All-Atlantic Coast conference and All-East Coast Athletic Coast conference honors. In keeping with her leadership qualities, she was elected as team captain during her time with Duke track and field. She completed her orthopaedic residency at The Mount Sinai Medical Center, New York, New York, in 2013. In 2014, she completed her pediatric orthopaedic fellowship at Texas Scottish Rite Hospital for Children, Dallas, Texas.
Not "all work without play," her hobbies include spending time with her immediate and extended family, watching movies, attending sporting events and concerts, and listening to music and audiobooks. In keeping up with her athletic roots, she was an assistant track and field coach at C.E. Byrd High School in Shreveport where they won the girls 5A state championship in 2017.
I had a chance to catch up with Janay recently and ask her some questions about life and work. I thank her so much for all she has done and is doing. Here's what she had to say.
Dr. Gill-Sealy: Tell us about your decision and pathway to pediatric orthopaedics.
Dr. McKie-Harshaw:
I decided to go into medicine after an encounter as an undergraduate with the Dean of Admissions at Duke Medical School Dr. Brenda Armstrong at the suggestion of my pre-medical advisor, Dr. Kay Singer. Dr. Armstrong was a pediatric cardiologist and one of the first African American students at Duke University. Up until that time, I had shied away from medicine because, although I had an affinity towards mathematics and science, I thought I did not belong and that the challenge would be too great. Both Drs. Armstrong and Singer saw something that I did not see in myself. Dr. Armstrong encouraged me not to sell myself short and truly consider medicine, as she saw that I had significant potential. She recommended a summer program for minority undergraduate students, Minority Medical Education program (MMEP) at the University of Virginia (UVA). This program immersed me into medicine through an intensive 6-week program. It exposed me to all the possibilities that medicine had to offer. It showed me that I was more than capable to meet the challenge and that a career in medicine was an opportunity I could not deny myself.
With a background in track and field, I sought to marry this interest with medicine by searching for a way to take care of patients with musculoskeletal issues. The orthopaedic specialty best captured my desire. Within orthopaedics, I felt the greatest connection with pediatric orthopaedic physicians, patients, and their families. In short, I found my tribe. I loved the thought process and creativity that the specialty offered on a daily basis. I was most excited to build relationships and partner with families and treat children with acute and chronic conditions to improve their care and long-term outcomes.
Dr. Gill-Sealy: Your current orthopaedic practice is successful and busy. Can you tell us about it?
Dr. McKie-Harshaw:
My areas of interest and practice are foot and ankle surgery, neuromuscular conditions, hip, limb deficiency and deformity. My practice provides care to not only the Shreveport-Bossier City area in North West Louisiana, but also Central and Southern Louisiana, Oklahoma, East Texas, Southern Arkansas, Mississippi, and Alabama. My specific hospital also provides international care to underserved patients in the country of Panama. We have an annual clinic where underserved patients are evaluated and then indicated for operative treatment and postoperative care in the United States. These patients experience barriers to access and acquisition of specialized orthopaedic care otherwise.
The beauty of my practice is that I can treat, with the aid of my team, a diverse patient population in terms of socioeconomics, race, and ethnicity. Additionally, I am able manage a variety of clinical conditions from cold trauma in otherwise healthy children to totally involved neuromuscular conditions. I am in an area of great need for well-trained subspecialists. I am blessed and fortunate to be able to take care of patients regardless of their ability to pay. In my opinion, every child deserves expert care.
Along with my role at the Shriners Hospital for children, I am a clinical assistant professor in The Department of Orthopaedics at the Ochsner Louisiana State University (LSU) Health Shreveport. My role includes teaching residents and actively participating in the Core Curriculum Committee. I also serve on the admissions committee for the School of Medicine at LSU Health Shreveport.
Dr. Gill-Sealy: Is there someone in your life that was instrumental to your success?
Dr. McKie-Harshaw:
Many persons over the course of my career were instrumental to my success. I can look back on various encounters with family, close friends, teachers, church family, and professors that helped propel me to where I am today. Professionally, I had several mentors who encouraged and guided me. They showed a personal interest in my success. To name a few, I would like to mention Drs. Richard Ulin and Abigail Allen at The Mount Sinai Medical Center (New York, New York) during my residency. During my fellowship, I was also mentored by Dr. Tony Herring at Texas Scottish Rite Hospital for Children (Dallas, Texas). I appreciated that they were truly invested in my education and understanding of the field. Also, they emphasized, by example, the importance of how to practice orthopaedics in the pediatric setting. They helped me to build a foundation of habits that I have used to shape my current and future practice that I can, and have, shared with other learners.
Personally, my parents were very influential to my journey towards success. My parents, armed with only high school diplomas, were manual laborers and held multiple jobs over the years to support me and my siblings. Although they had humble beginnings, they did not allow their circumstances to limit their children's success. Leading by example, they instilled a strong work ethic, high standards, and a passion for seeking and achieving my goals through advanced education. The resounding message from my parents was to pursue whatever my passions were with tenacity.
Dr. Gill-Sealy: How do you measure success in your current practice?
Dr. McKie-Harshaw:
Success in my practice is when connections are made between myself, the patient, and their family. Success is:
When I see the evolution of the trust the family has in me as well as in the implementation and completion of a treatment plan.
When my treatment team clicks together and moves as a unit to take care of patients who have a lot of barriers to care but we make it happen by being creative.
When I meet with a patient and their family and I am able to set them at ease about the approach to the clinical problem.
When a family sees their reflection in me and in that moment, you can see and feel the relaxation in the examination room, "This person will listen and understand me!"
When a family refers their family members because they trust me to take care of any problem.
When a junior resident grows while under my watch during the rotation.
When you can share your story while interviewing a prospective medical student to give them a glimpse of what they too can be.
Dr. Gill-Sealy: What are some of the things that get you out of bed every day?
Dr. McKie-Harshaw:
The opportunity to teach and mentor. I want to be the attending that I needed when I was a student learner.
Knowing that someone is coming to see me in clinic who needs my assistance in securing care for their child.
Being an example to my twin girls. I want them to see mommy do things with passion and tenacity as well as humility.
Making my immediate and extended family proud of my representation of them in the world.
Dr. Gill-Sealy: If there was one thing you would change about medicine (or your experience in medicine) what would that be?
Dr. McKie-Harshaw:
I would like to experience a workforce that truly reflects the diversity we treat—not just in word but in deed.
Dr. Gill-Sealy: When you think about pediatric orthopaedics in the future, what are you most excited/hopeful for
?
Dr. McKie-Harshaw:
I am most excited and hopeful for the renewed focus and engagement in providing culturally competent care that has occurred recently. Additionally, I am excited that POSNA is getting more involved in giving voice to and creating an atmosphere that is more reflective and inclusive of the patient populations that we serve.